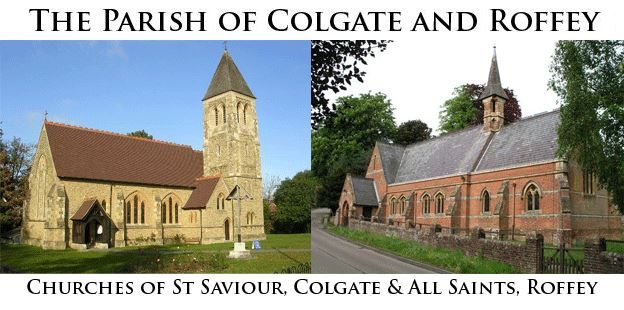 to website for the Parish of Colgate and Roffey.
St Saviours's is the parish church of Colgate which comprises of the Villages of Colgate and Faygate and the new housing development of Kilnwood Vale and is located in Forest Road and All Saints' is the parish church of Roffey located on Crawley Road (a few minutes drive from the centre of Horsham.)
Colgate and Roffey form a single parish within the Church of England's Diocese of Chichester. On Wednesday 20th September the parishes of Colgate and Roffey were merger by a pastoral scheme to form this new parish and Fr Russell was installed as the first Vicar.
As Anglican parish churches our worship comes from the Church of England's liturgies, 'Common Worship' and 'The Book of Common Prayer.' The worship at All Saints is in the 'high church' or 'anglo-catholic' style with a focus on the Sacraments and the beauty of holiness revealed through the dignity and ceremony of our worship. The worship at St Saviour's can be described as 'Central', which means it is slightly less ceremonial but is still dignified.
On Sundays, All Saints' has 3 different styles of Eucharistic worship starting with a quiet contemplative Mass at 8am then an All Age Mass with a focus on children at 9.15am and finally a Traditional Sung Mass at 10.30am. On the first Sunday of the Month, the 9.15am and 10.30am congregations join together to worship at 9.30am. We also have an active social life which helps draw our diverse, all-age congregations together.
As well as our Sunday Masses we also celebrate Mass on a Wednesday at 10am followed by coffee, Thursday at 7.00pm, Friday at 8.00am.
St Saviour's has a Traditional Holy Communion Service on the 1st celebrated to the 1662 Prayer book and on the 3rd Sunday of each month a Contemporary language Eucharist. Both these services are at 11.00am. In addition, there is also a said Holy Communion service every Saturday Morning at 10.30am
Other services take place on major feast days, as well as during Lent, Advent and at other special times. These range from Stations of the Cross to a Children's Crib service.
We hope that you will come and join us. Whether you are visiting the area or looking for a church community to worship in, we assure you of a warm welcome as we come together to glorify God and share in fellowship as his children in this place.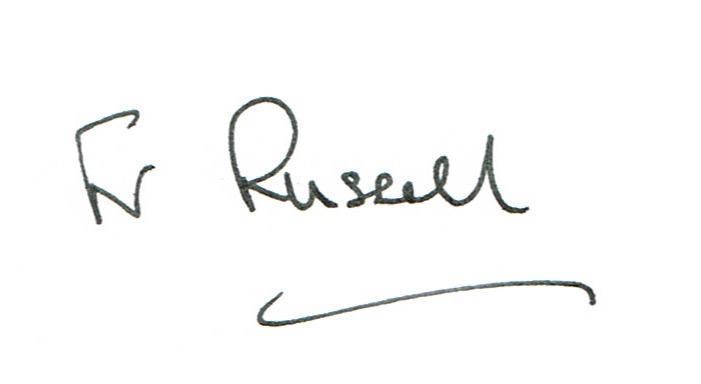 Father Russell Stagg
Parish Priest & Vicar of Colgate and Roffey