Thinking of a church wedding?
Congratulations! if you are just starting to think about a church wedding! Visit our weddings site to check the legal aspects of getting married in church, and find out all about planning your ceremony. And, there are more churches to choose from than ever before.
A wedding is one day - a marriage is a lifetime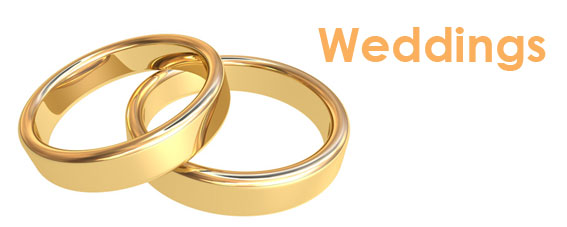 You have probably already spent many hours planning your wedding. There are so many things to think about - the dress, the cake, whom to invite, the honeymoon. All of these are important, but the wedding is just one day, while marriage should last for the rest of your lives.
Alongside the wedding preparations it is also important to spend time as a couple talking through your expectations of marriage. However much you think you have in common, you are still two separate individuals with different backgrounds, personalities, experiences, hopes and fears. The minister who is taking your service will probably want to spend some time with you talking through these issues.
Churches sometimes offer marriage preparation, perhaps as part of a group with other couples. This gives you an opportunity to think through possible areas of difficulty and how you will handle them as a couple.
Topics might include:
Communication

Money

Coping with conflict

Sex

In-laws and family issues

Children
Find out more about marriage preparation.
We hope that you have a wonderful wedding day and that it will mark the beginning of a long and very happy marriage.
---
Click here to fill out a wedding enquiry form
Click here to download an application form.
Please only download and fill this form in if you have first spoken to one of the clergy who have advise you to do so.
---
If you live in the Parish of Colgate and Roffey and are getting married in another you and need your Banns published, Phone the parish office. You might also want to fill in this Form but you will still need to arrange an appointment with a priest as they will need to feel in forms.